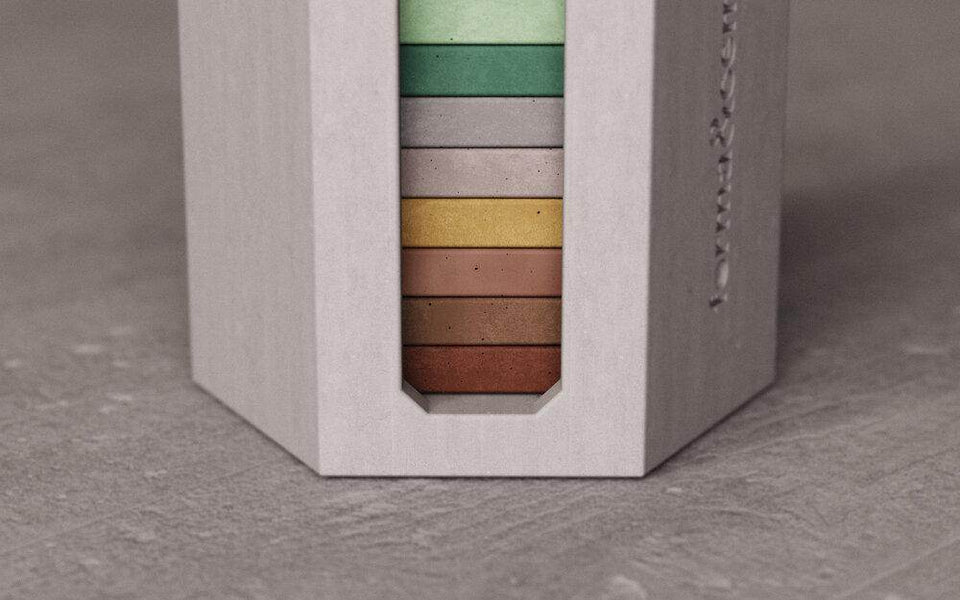 Color Collection Display
Color Collection Display contains 12 selected samples of Forma&Cemento's signature colour shades. 
Brick - Dark Chocolate - Gianduia - Cream - Flamingo - Powder - Silver - Fir - Ultramarine - Ink - Ardesia - White.
The color of the concrete case is random 
The range of colors presented is indicative and may be subject to technically unavoidable tone tolerances caused by the moment in which the pieces are casted.
Production Time: From 1 to 2 weeks