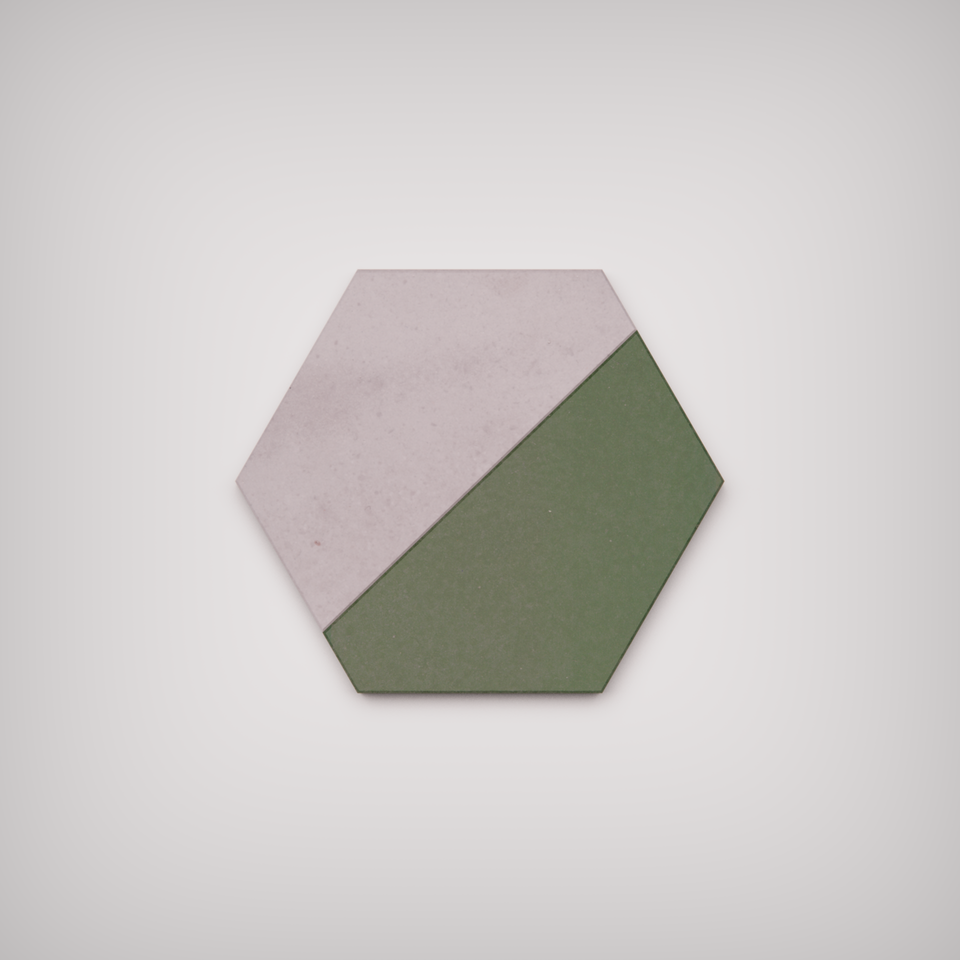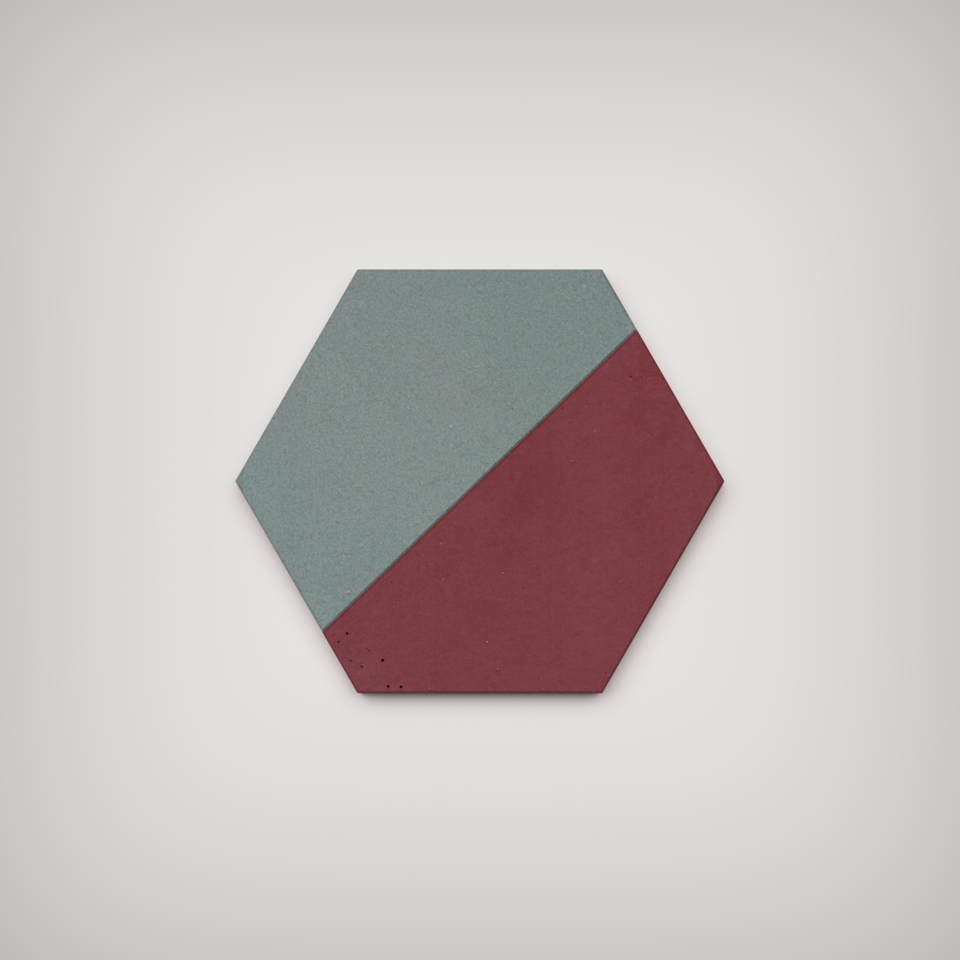 Spaccanapoli Tiles /sqm
Write us an email to receive a price quotation
Our cement tiles, Spaccanapoli model, are obtained from the mixture of water, white or gray cement, hard mineral powders and natural pigments. The mixture is worked in the liquid state, poured into special shapes and subsequently vibrated.
The cement tiles are smoothed and polished manually in several steps and are treated with oil-water repellents to reduce the absorption of oily substances and the formation of stains.
The design of Spaccanapoli reimagines the classic Esagono tile with an unexpect cut that allows the combination of different colors to create a unique pattern. 
Designer: Marialaura Rossiello, Studio Irvine
Material and Colours
Shipping & Returns
Care
Contact Us
Forma&Cemento's products are handmade in Ultra High Performing Cement mortar! Our production process is completely artisanal and for this reason each piece is unique and no two are the same. To preserve the beauty of our concrete and highlight its peculiar features we use colour pigments which are poured directly into the concrete mixture.
Any imperfections on the surface such as chromatic variations, porosity, fine cracks, and granulations of different colors are characteristics of the material and of the artisan process;for this reason they are not to be considered defects.
Discover our material and our entire colour palette
Shipping, damage, returns, exchange.
We take every care to protect your item thoroughly for shipping. If the object is damaged upon arrival please contact us promptly, take pictures of the shipment upon arrival, and keep the box for our insurance provider to inspect if required. The report of any damage must be communicated within 7 days from delivery. We shall make every effort to replace or refund your item but we must evaluate this on a case by case basis.
A return may be initiated within 14 days from delivery; A restocking fee of 15% of the item price applies. Buyer is responsible for return shipping charges and will not be refounded for the original shipping cost.
Items must be returned in the condition received. Any international custom duties and taxes will not be refunded. The Vendor generally accepts returns in many in-stock items, excluding final sale items. No returns or exchanges will be accepted on the following items, exceptions are indicated on each product page. For example, sales of the following items are considered final:
- Customized items
- Made to Order items

Specific policies will be indicated on each product page.
Duties, taxes and customs
Forma&Cemento is not responsible for any duties and taxes that may incur from country of destination. You might be required by customs authorities to provide personal information, such as your ein, irn or ssn, for customs processing. Please note that shipping delays due to customs processing are not uncommon. We shall give you all the information available to us regarding shipping upon receiving your order but we cannot commit to this information being complete or fully up to date for your country of residence.
The Buyer is entirely responsible for paying all applicable sales and use taxes, VAT, export and/or import taxes and duties and all transactional taxes or levies related to each Item purchased. The Buyer shall pay the Seller such Taxes as the Seller is required to collect, but failure of the Seller to collect the Taxes will not relieve the Buyer's obligation. The Buyer must determine, pay, collect, remit and report to the appropriate taxing authority the correct amount of all export and/or import taxes or duties payable upon export of the Item from its country of origin and import into the United States or any other country. In the event that an exemption applies, it is the Buyer's sole responsibility to establish and/or document any applicable exemption from Taxes.
For routine cleaning use a neutral detergent diluted in water, better if warm, rinse often the cloth in the detergent solution, squeezing it well afterwards. If oil, wine or other liquids fall on the item remove them as soon as possible.

Avoid leaving liquids or wet cloths on the concrete surface for a long period of time in order to avoid the making of shades in the affected area.

Do not use abrasive products.
The product is 100% Made in Italy and handmade by our highly trained staff through accurate and complex craftmanship.

As a fully artisanal product it is not subject to CE certification.
Forma&Cemento's products are completely handmade in Italy. Thanks to our team of designers and our expert artisans all our products can be customized to meet the needs of the clients.
Complete THE FORM to request a customization and we will realize your vision, concretely.